JEWISH UNCAMP JULY 3-21, 2022
Meet your new best friends. Discover your hidden gifts and talents. Be a prouder, smarter Jew.
Jewish UnCamp is a Jewish summer camp for independent thinking Jewish high school girls, ages 16-19.
At UnCamp, you'll make one-of-a-kind connections with girls from around the world.
Get unprecendented access to the best and brightest Jewish minds around.
And have life-changing experiences you literally won't find anyplace else.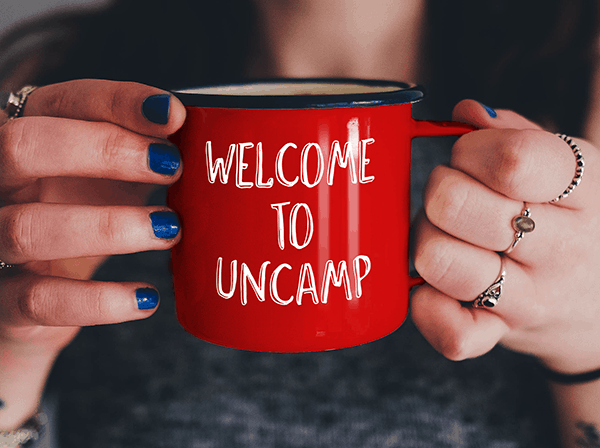 Because your identity and your mission are on the line -
We'll talk about what true love means. What to do to prevent anxiety and heartache. How to be a best friend. And how to make a real difference in the world, starting today.
Keep reading to see more of what's on the agenda - including breathtaking outdoor trips and art-making.
---
"I met so many awesome Jewish girls from all over the world and we're so close now. I feel so lucky."    – Julie from Texas
WIN a scholarship! Sign up ASAP to be eligible!
THIS ISN'T SOMEONE ELSE'S AGENDA. IT'S YOURS.
What's on the agenda at UnCamp
What does it mean to be a Jew today and why should I care?
How should we respond to anti-semitism?
What does Judaism say about love, technology and culture, gender issues and world peace?
What are our responsibilities to ourselves, our families and to others?
The Jewish UnCamp is your chance to explore life's big questions through the lens of Judaism.
And with over three thousand years of Jewish wisdom to tap into, it's going to be a fascinating few weeks.
At the UnCamp you'll find out what love really means. What the nature of the soul is.
What to do about anxiety, sadness and feelings of insecurity. Why Jewish medical ethics is more important today than ever. How understanding the human psyche can prevent a lot of heartache.
What Jews believe. What the secret to Jewish dating is. Why we keep kosher. What dreams mean. How faith, free will and reincarnation are connected.
Why Jews have kept Shabbat through thick and thin. What the key to happiness is. What about other religions. Why bad things happen to good people. And more, much more.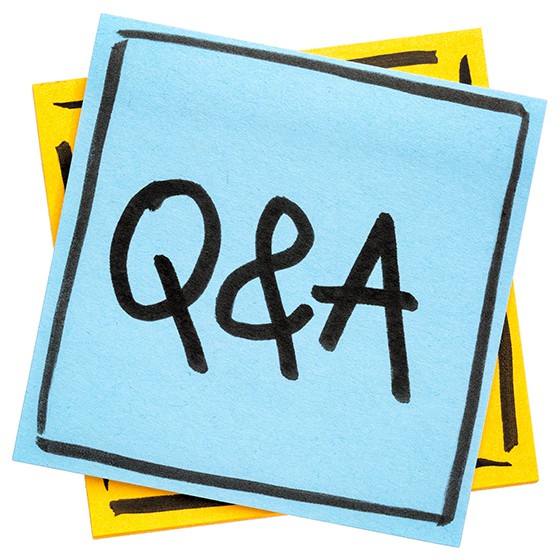 At the nightly Q&A session, no topic is off limits. This isn't someone else's agenda, it's yours.
Ceramics. Acrylics. Collage. Stained glass. Watercolor. Multi-media. Roll up your sleeves, make a mess and have a good time with it. Our art teacher has a philosophy about this. Art helps us make choices and identify personal limitations. When to take control, when to let go, and how to step back to behold the resulting beauty. Heady existential stuff. You'll like it.
Graphology Hand-writing Analysis.  Can someone really know you through your handwriting? Can you get to know yourself better? Can you change your personality? Stay tuned: an expert graphologist can know more about you than you think.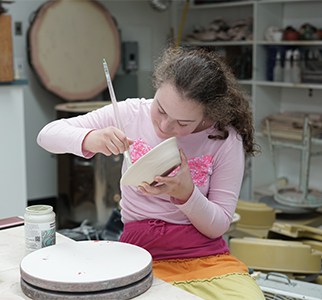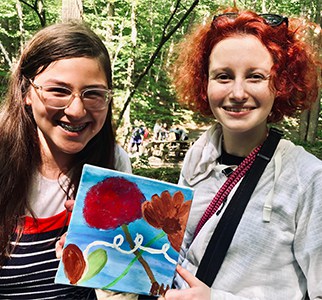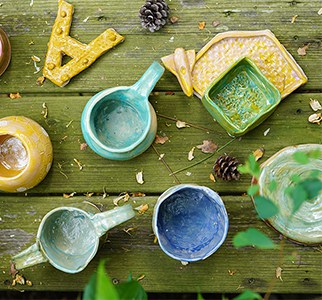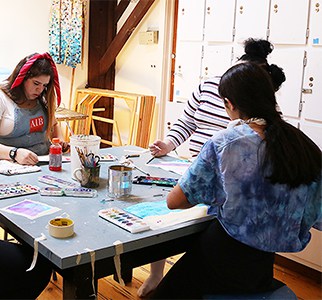 ---
"I met the best people and learned so much. Coolest summer ever!" – Abigail from Portland
UnCamp Health & Safety Rules
Jewish UnCamp is drug, alcohol and smoke free. You must follow UnCamp safety rules at all times.  
Jewish UnCamp is drug and alcohol free (except for wine on Shabbat).