Jewish UnCamp - June 27-July 18, 2018
Finally, an alternative to summer camp.
The Jewish UnCamp
For independent-thinking Jewish high school girls, 16-19 years old
June 27-July 18, 2018
Bring an open mind and a sense of adventure – we don't call it the UnCamp for nothing.
Get ready for straight talk about the things that matter most with your new best friends from around the world.
Eye-opening Jewish learning with brilliant educators and a team of spirited counselors.
Outdoor trips for fun-lovers in gorgeous Colorado, your playground for this summer.
Creative workshops for the non-conformist in you.
Go ahead, make this summer count.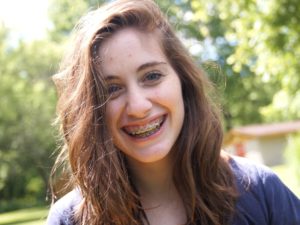 ---

I met so many awesome Jewish girls from all over the world and we're so close now. I feel so lucky.     – Julie from Texas
Colorado
Great ideas, great people, the great outdoors.
Come hiking, kayaking, canoeing, biking, swimming and climbing with us. Get ready for late-night cook-fests, drumming and bonfires, talent shows, slam poetry and creative arts.
Welcome to magical Colorado, our home for the 3 weeks of UnCamp. We'll be staying on a Girl Scouts-owned campsite surrounded by a mix of gently rolling open meadows and valleys, acres of deep green forests, abrupt cliffs and majestic mountains. The property has a beautiful Lodge for meals and activities, all-season cabins where we'll be sleeping, and miles and miles of breathtaking hiking trails.
This isn't someone else's agenda, it's yours.
What's on the Agenda at UnCamp?
What does it mean to be a Jew today and why should I care? How should we respond to anti-semitism? What does Judaism say about love, technology and culture, gender issues and world peace? What are our responsibilities to ourselves and to others?
The Jewish UnCamp is your chance to explore life's big questions through the lens of Judaism. And with over three thousand years of Jewish wisdom to tap into, it's going to be a fascinating few weeks.
At the UnCamp you'll find out what love really means. What the nature of the soul is. Why Jewish medical ethics is more important today than ever. How understanding the human psyche can prevent a lot of heartache. What Jews believe. What the secret to Jewish dating is. Why we keep kosher. What dreams mean. How faith, free will and reincarnation are related. Why Jews have kept Shabbat through thick and thin. What the key to happiness is. What about other religions. Why bad things happen to good people. And more, much more.
At the nightly Q&A session, no topic is off limits. This isn't someone else's agenda, it's yours.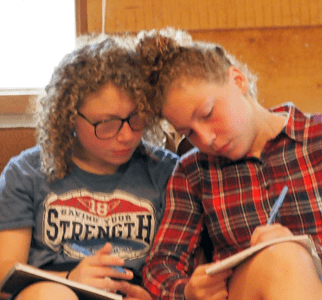 Mavericks, artistes and wild cards – from all over the world.
Who Comes?
Mavericks, wild cards, artists and non-artists – from all over the world. That means you, if you're a Jewish high school girl between the ages of 16 and 19. You don't need any background in Jewish studies (just some genuine curiosity) and you don't need to come with a friend because you're going to make plenty when you're with us.
Check out our pics
to see what that looks like. And did we mention – it's girls only.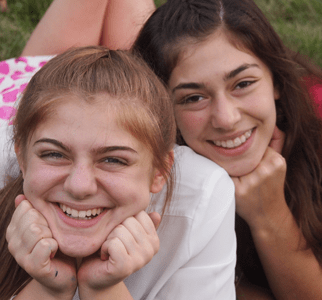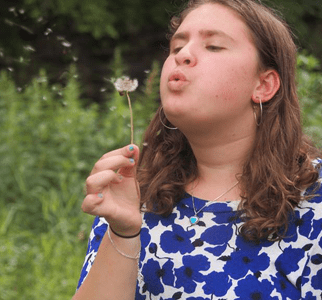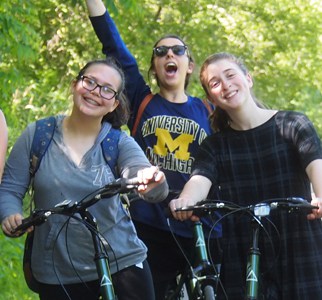 I learned more

in 3 weeks

here than in I did

in 10 years

of school. It was like a crash course on Judaism and life.  – Jenn from Washington
Art & More
Ceramics. Acrylics. Collage. Stained glass. Watercolor. Multi-media. Roll up your sleeves, make a mess and have a good time with it. Our art teacher has a philosophy about this. Art helps us make choices and identify personal limitations. When to take control, when to let go, and how to step back to behold the resulting beauty. Heady existential stuff. You'll like it.
Graphology and Face-Reading
Can someone really know you through your handwriting? Can you get to know yourself better? Can you change your personality? Stay tuned: we explore these and other mysteries at the UnCamp.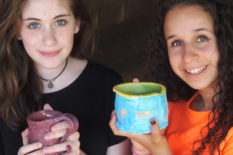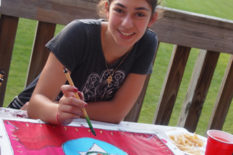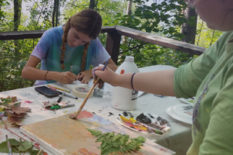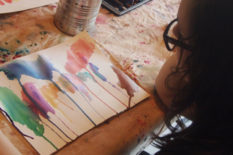 I met the best people and learned so much. Coolest summer ever. – Abigail from Portland
Cost, Specials and Scholarships
Sign Up Now.
Application Fee: $50
Full 3-Week Session: $2999
For more information about scholarships, check off the option for scholarships on your application. If you need a deferred payment plan or financial assistance, please call our office at (718) 604-0088 or email info@baischana.org.
Got questions? Want to hear more? Email us or call 718.604.0088  – we'd love to hear from you!
I can't wait to go back. I want to be in a place where I get to really think.  – Esther from Denmark
Meet This Summer's Staff
They're smart, insightful, funny and only want the best for you.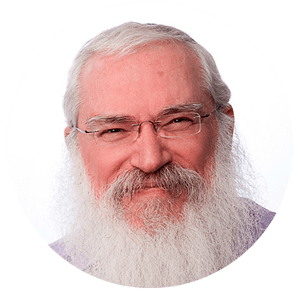 Rabbi Manis Friedman
Rabbi Friedman's nightly not-to-be-missed Q&A is your chance to ask your big questions about life and to get answers that actually make sense. This rabbi's got it down.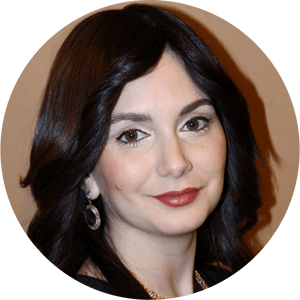 Shifra Sharfstein
Shifra's on board for everything you ever wanted to know about Judaism and women but were afraid to ask. Or didn't know about to ask. And that means you're in for some surprises.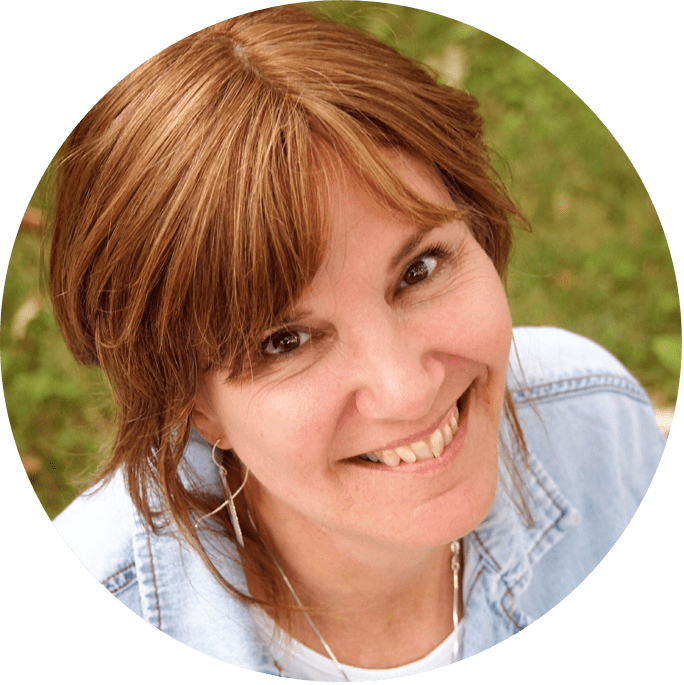 Aarah Aizman
Leave behind everything you thought you knew about art and artists. Aarah is more coach than instructor. She wants to see you experiment and explore – not strive for perfection.