Hi, you. Come. Today, you're joining us. Get on the school bus. Tuck your legs underneath you. Today, we're going to have The Outdoor Experience.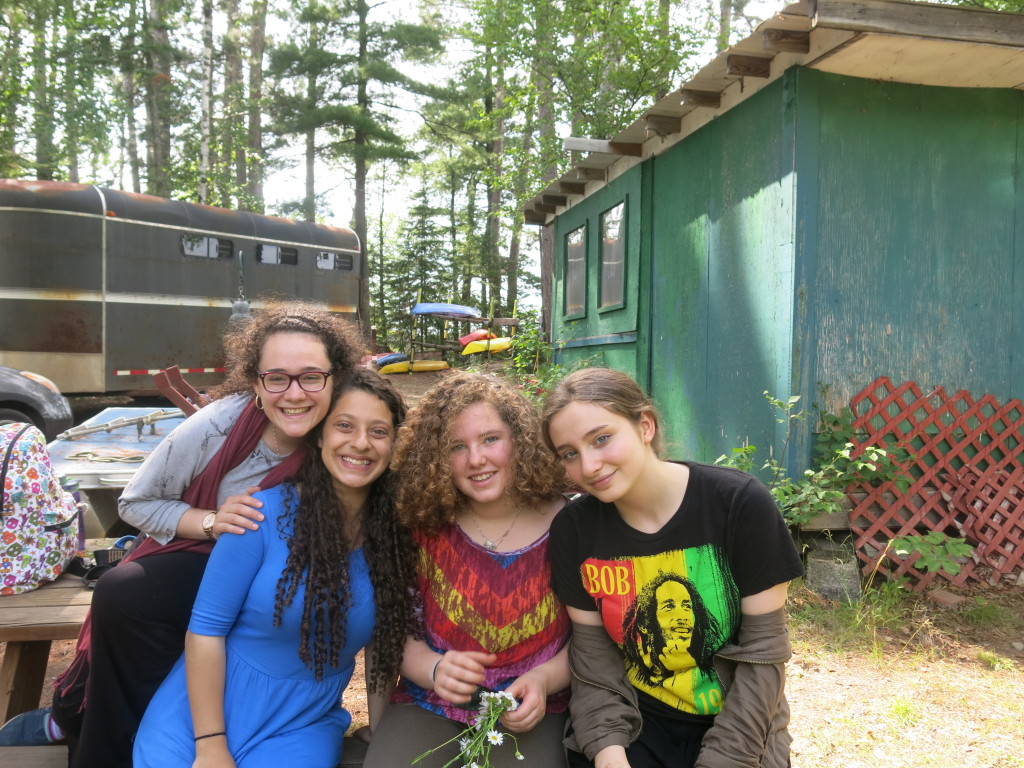 We split up into three groups–kayaking, rock climbing, and horse care–and did The Outdoor Rotation.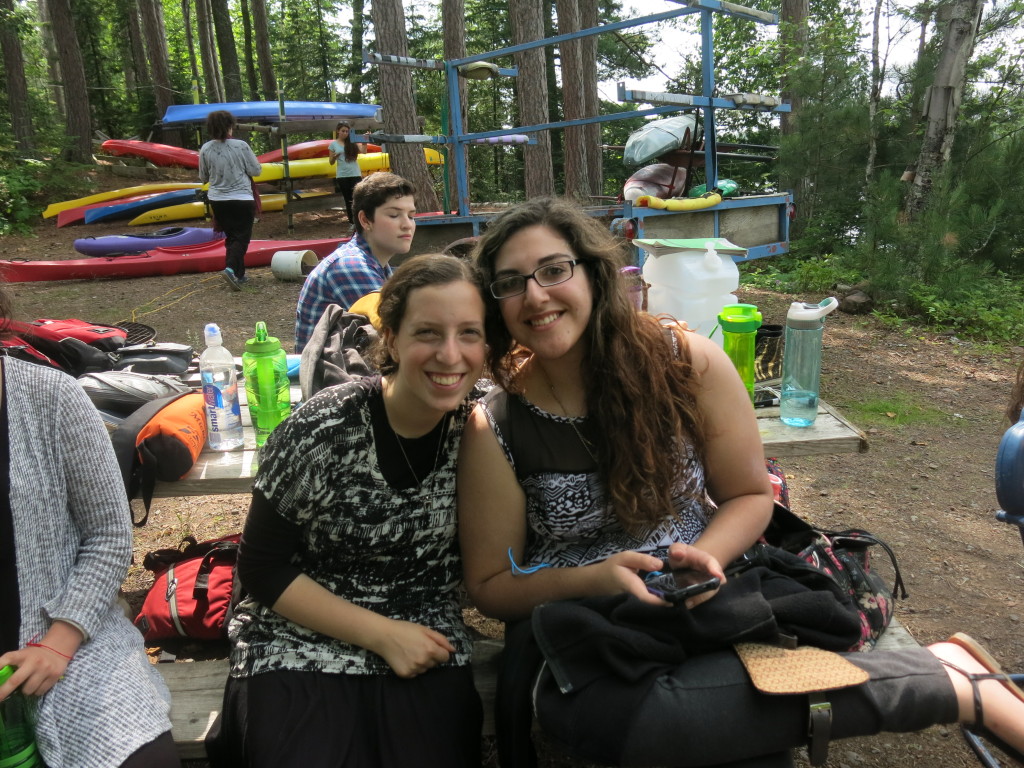 Led by a bright eyed, passionate instructor, we were guided through a kayaking tour of their 100 acre lake. We met with the beavers.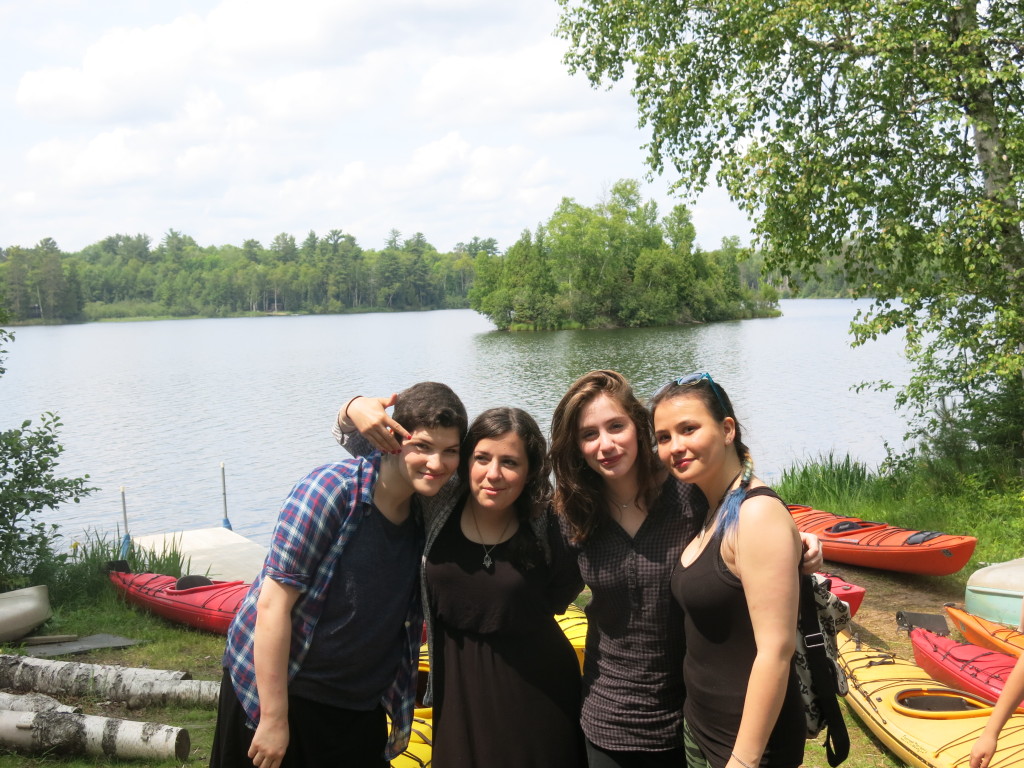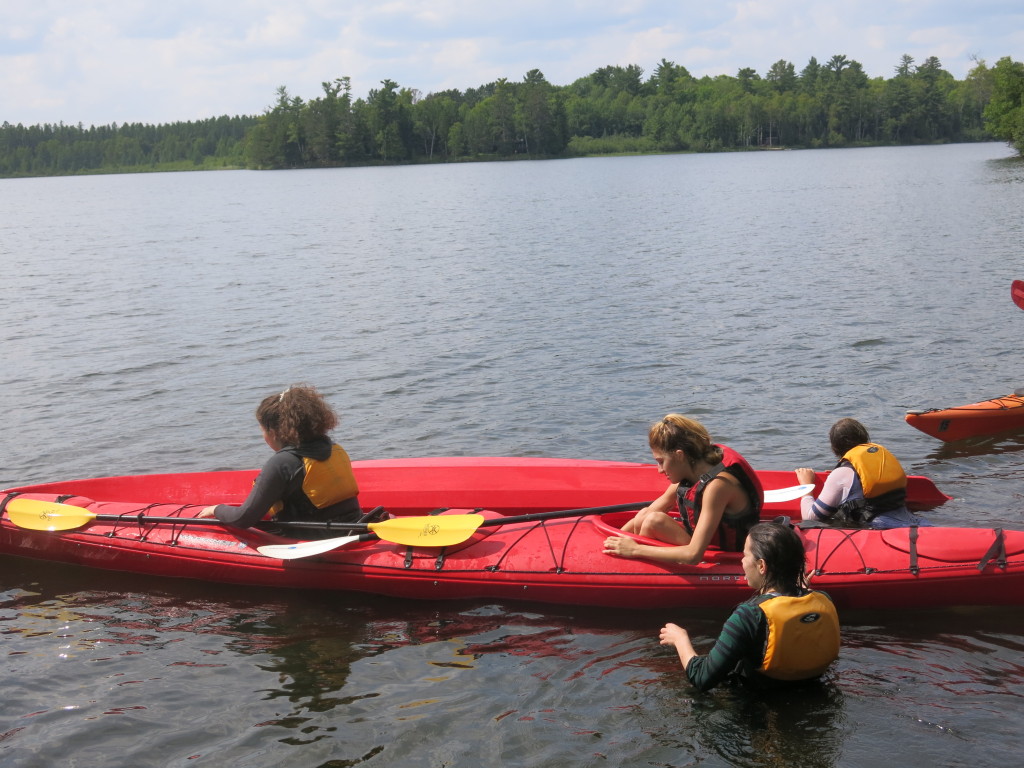 And then, how to save ourselves from a capsized soul's unfortunate fate.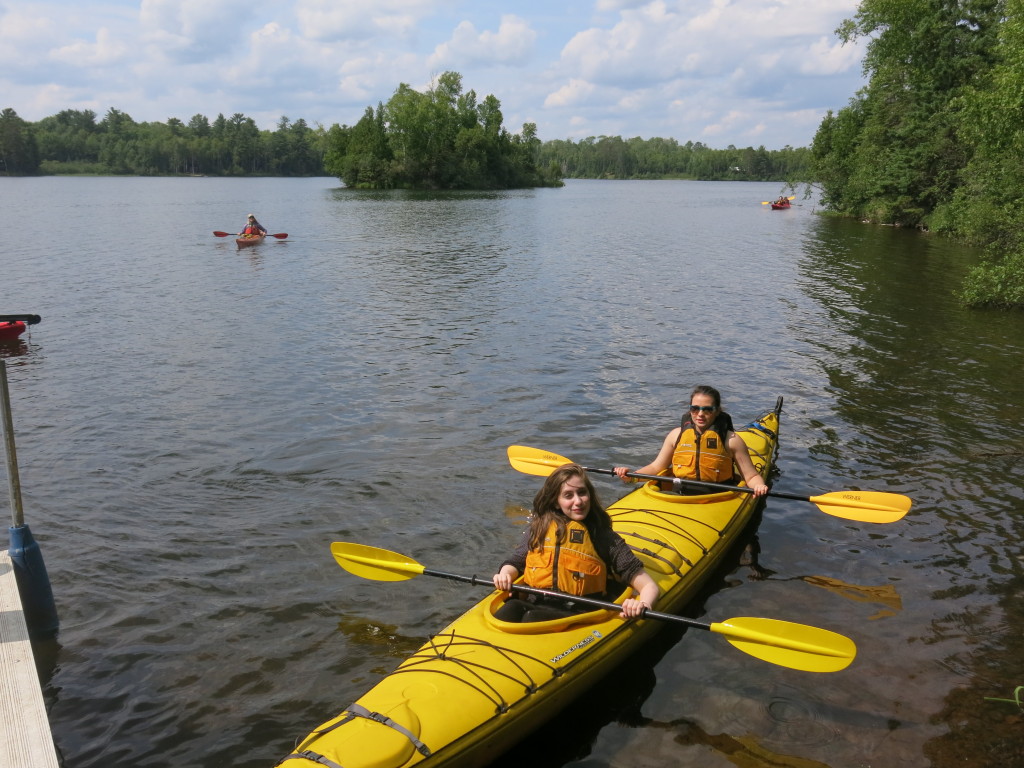 Side note: We learned how to kayak. Properly.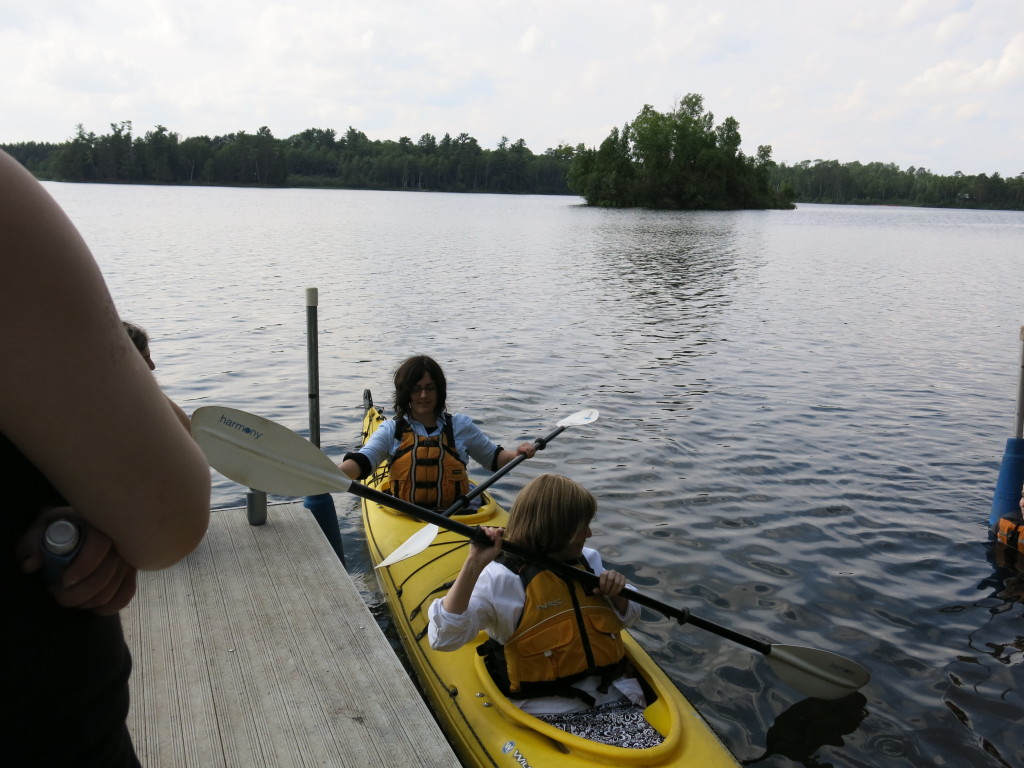 Next up: Rock climbing led by fresh students of Rock Climbing For Dummies.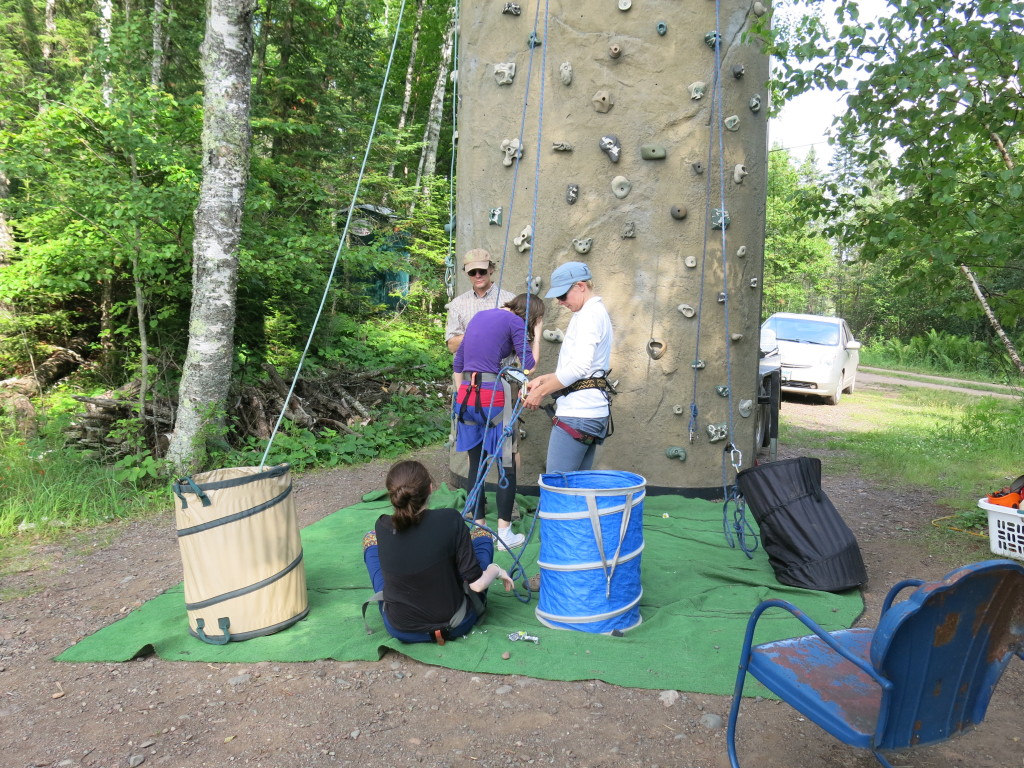 We had all the pull (literally) and harnessed our friends while they made their way to the top.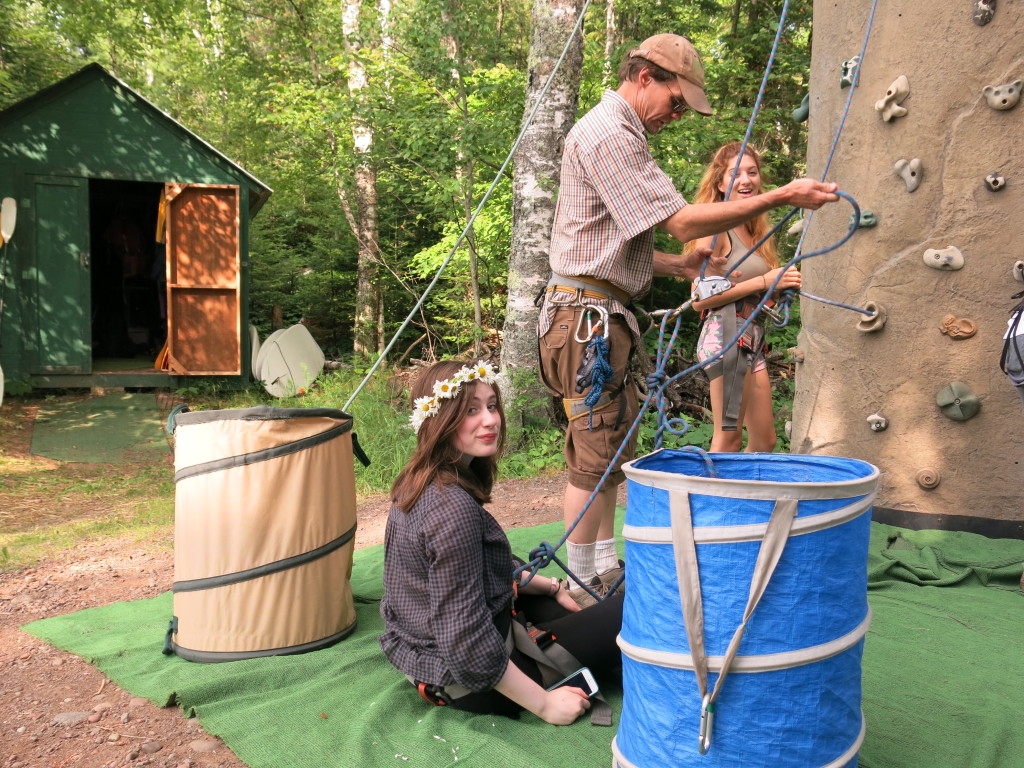 Pull~down~swipe~swipe~pull~down~swipe. Pull~down~swipe~swipe~pull~down~swipe.
Got it? Your turn.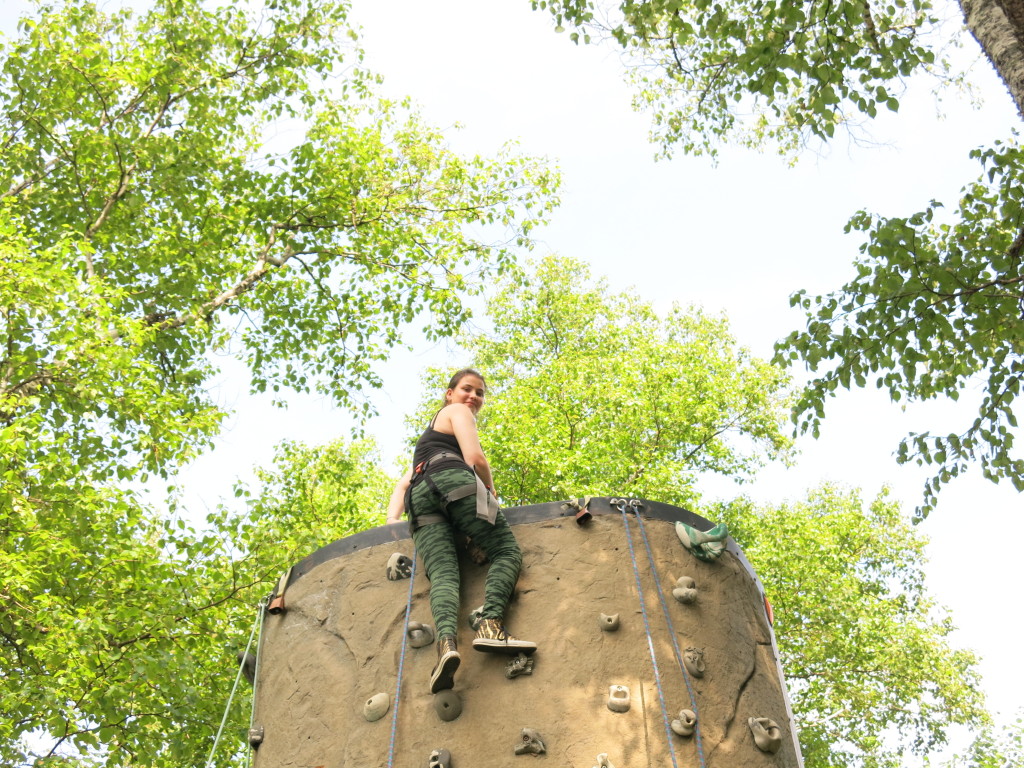 We walked a 
. Full on took the reins and took this << dude Syd where we wanted him to be.  With flattery. Kind words. And a tight, trained hold on his will.
We rounded up with our quick, customary  Dock Meditation (tanning session) and for some, a swim in the lake.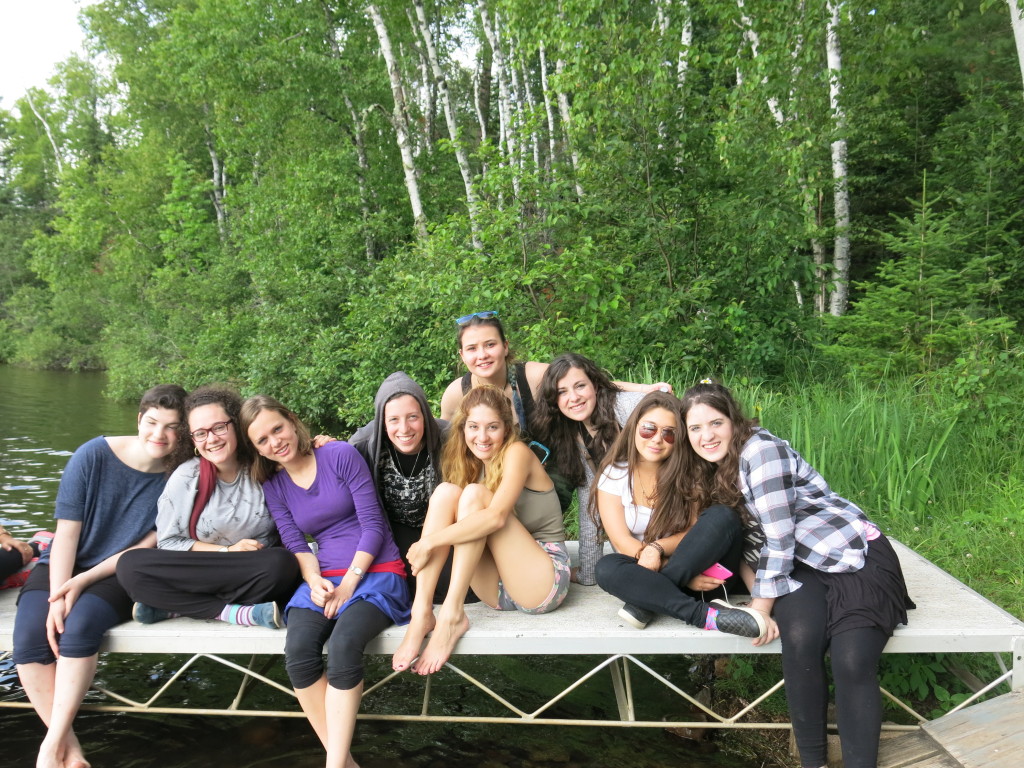 Friday was an Uncamp day. A We-Woke-Up-To-Go-Fishing-At-6-AM Day. Lassoed- (with a hardcore cowboy giddy-up) Some-Challah-Dough-Into-Six-Braids Day.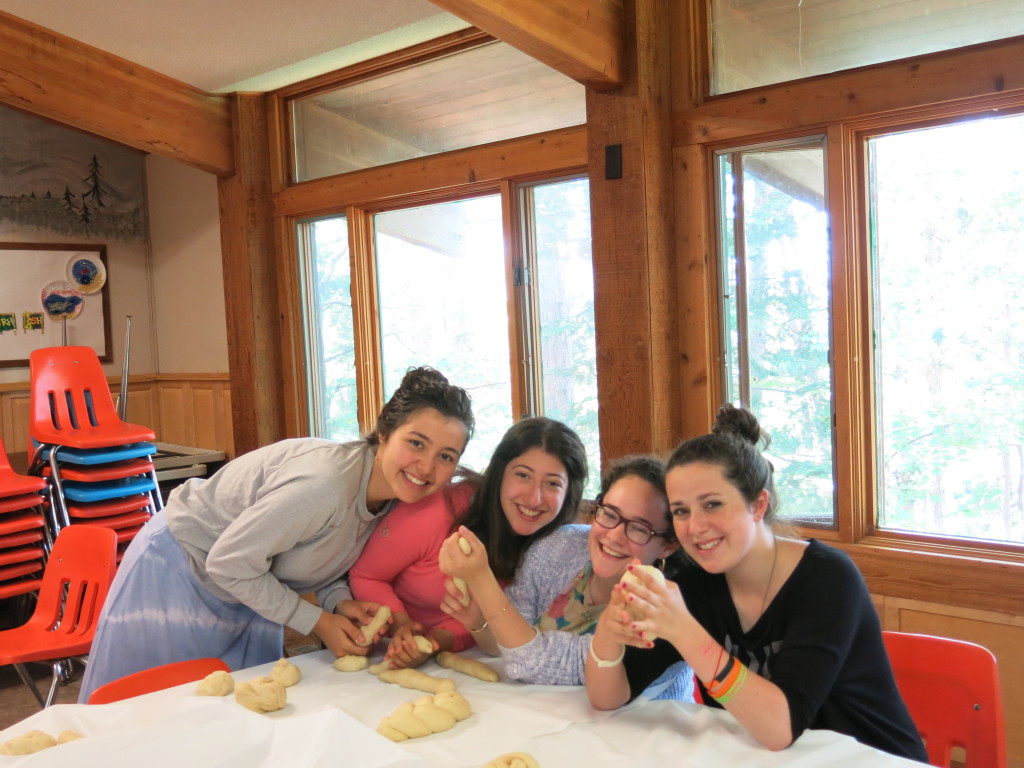 Spoke about women bringing G-d into everything, even lumps of dough and menial bread and everyday tasks.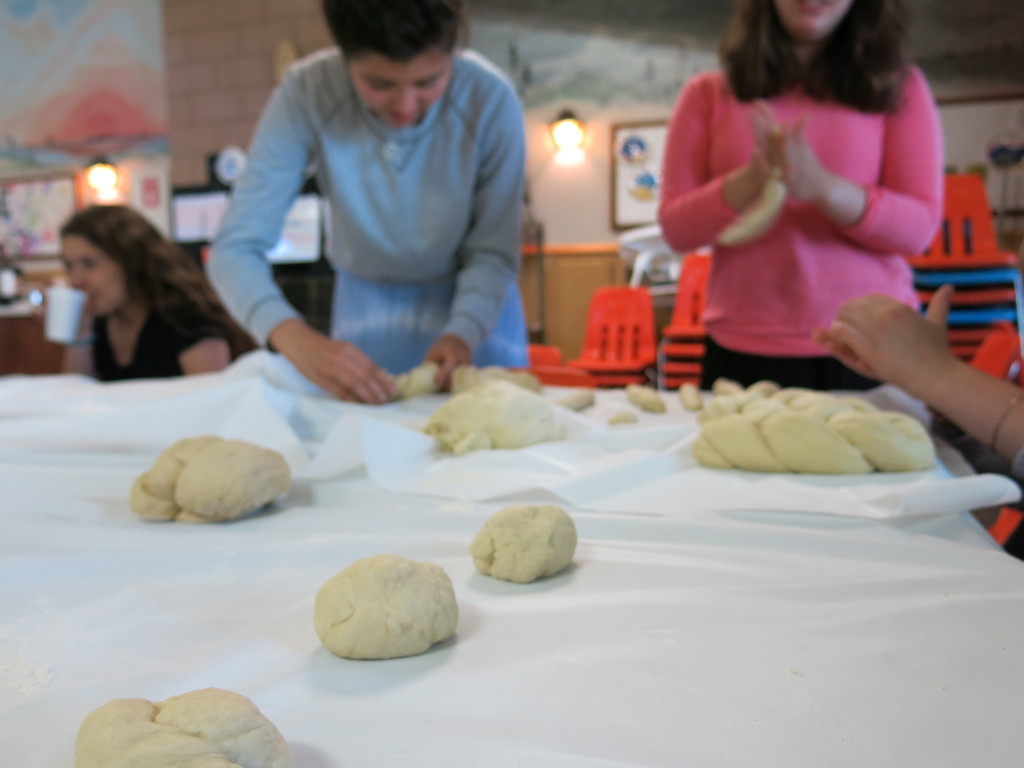 Hopeless spirituals, us women.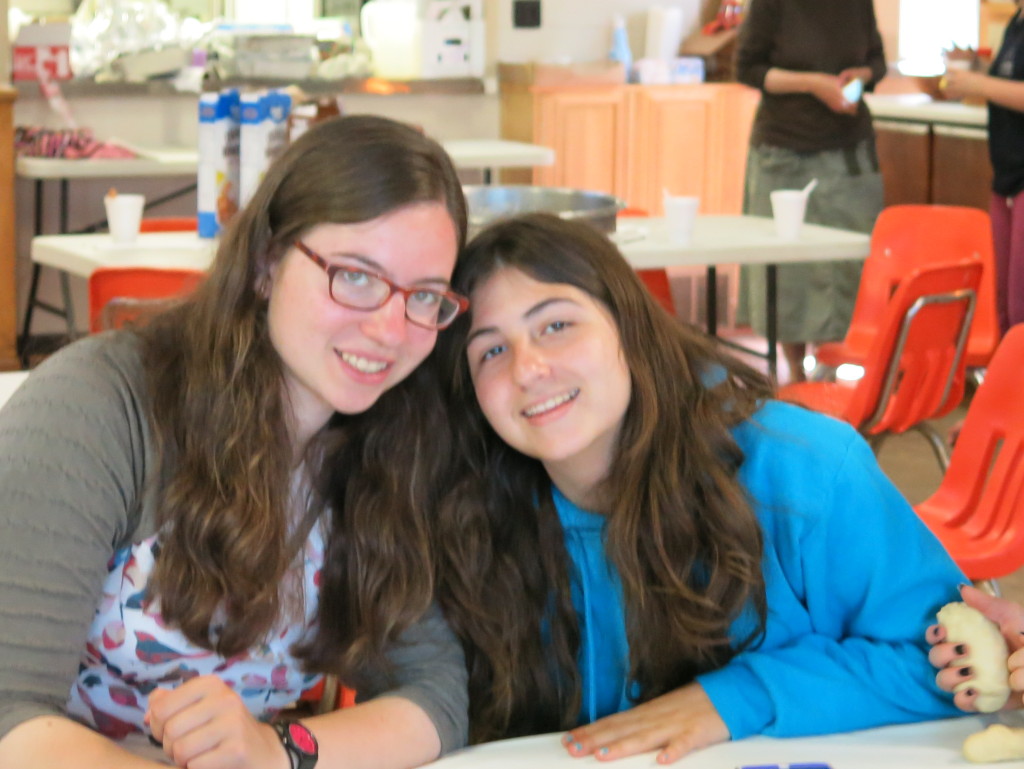 We spent hours on the cozy front porch of the Artagon, the slight breeze of the lake the harmony to our music and private thoughts.
How to capture it on paper? Art.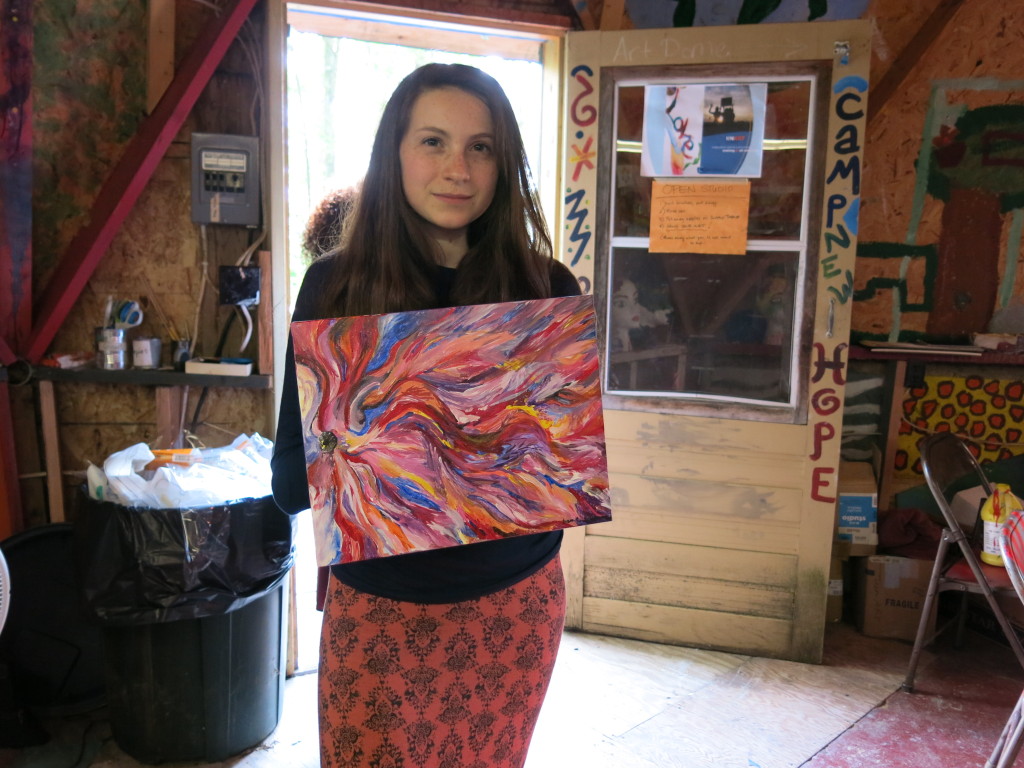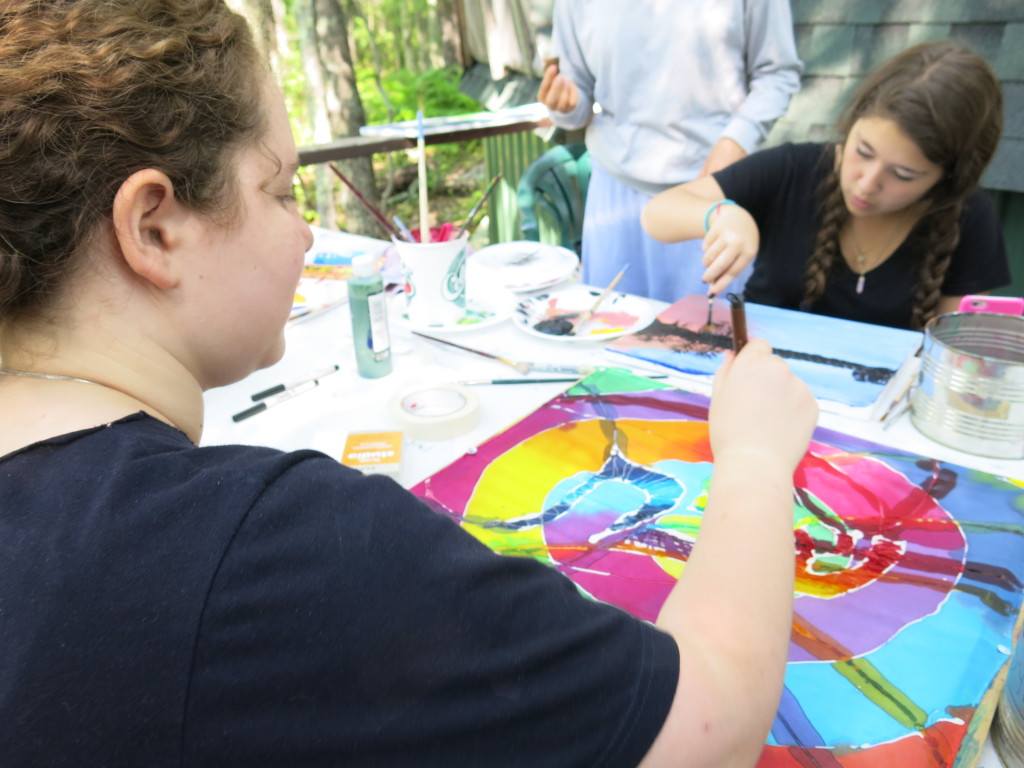 We spent hours learning how different mediums of paint bleed into each other, tearing into canvas after canvas, dying silk with the free-spirited colors.
We dried our hands just in time for sunset and a mandatory pre-show photo shoot.
Come, my Bride. We welcomed Shabbos with open arms and concentrated blessings. On Friday evening, when we come to light the candles, G-d makes time for all the prayers in the world.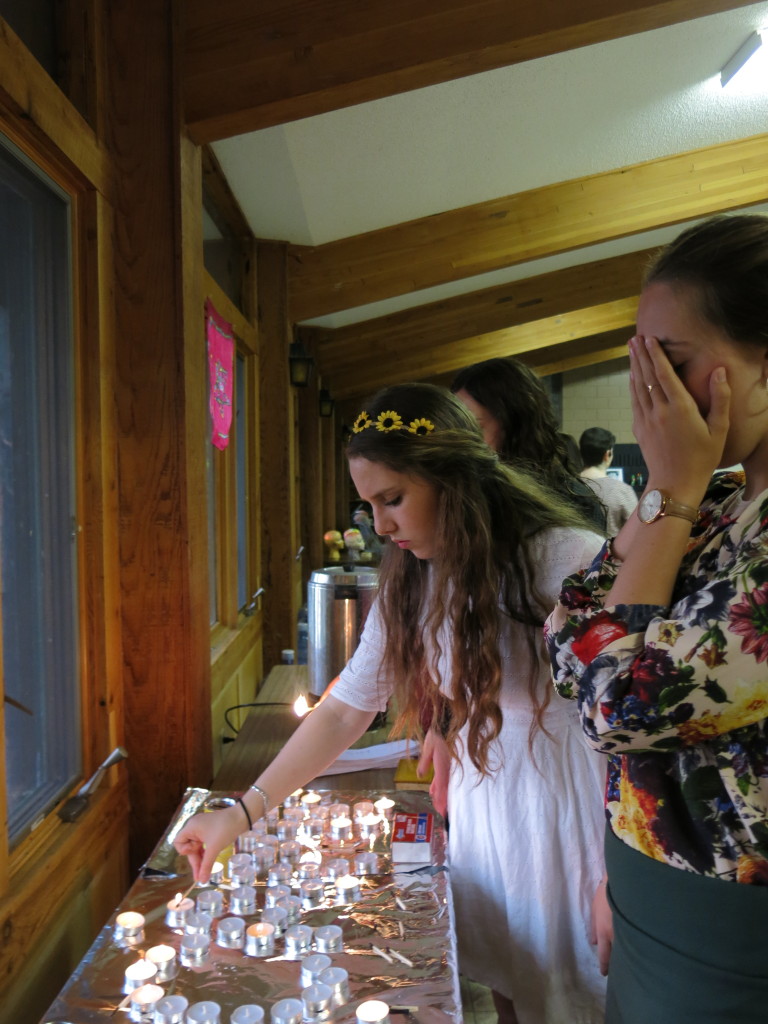 Friday night, we played the label game. Everyone of us got a labeled crown: Snob, intellectual, outcast, worry wart and then mingled at a mock dinner party. It didn't take long for each to us read the way we were received. Our perceptions of others are so much easier to decipher than we lead ourselves to believe. 
Shabbos passed in a zip line of good food, mikvah talks and Kim's belated bas mitzvah. Happy 12th, Kimberly.
After Shabbos, we gathered around in a large circle, armed with the papers and pens we needed to identify our greatest fears, wishes and deepest advice. We anonymously dropped the responses to each prompt in a large bowl and read each others out loud. So many of us struggle with the same worries. And yet, each one of us has her own. So we lifted our voices, put our arms around each other's shoulders, and sang. Because sometimes, words are not quite enough.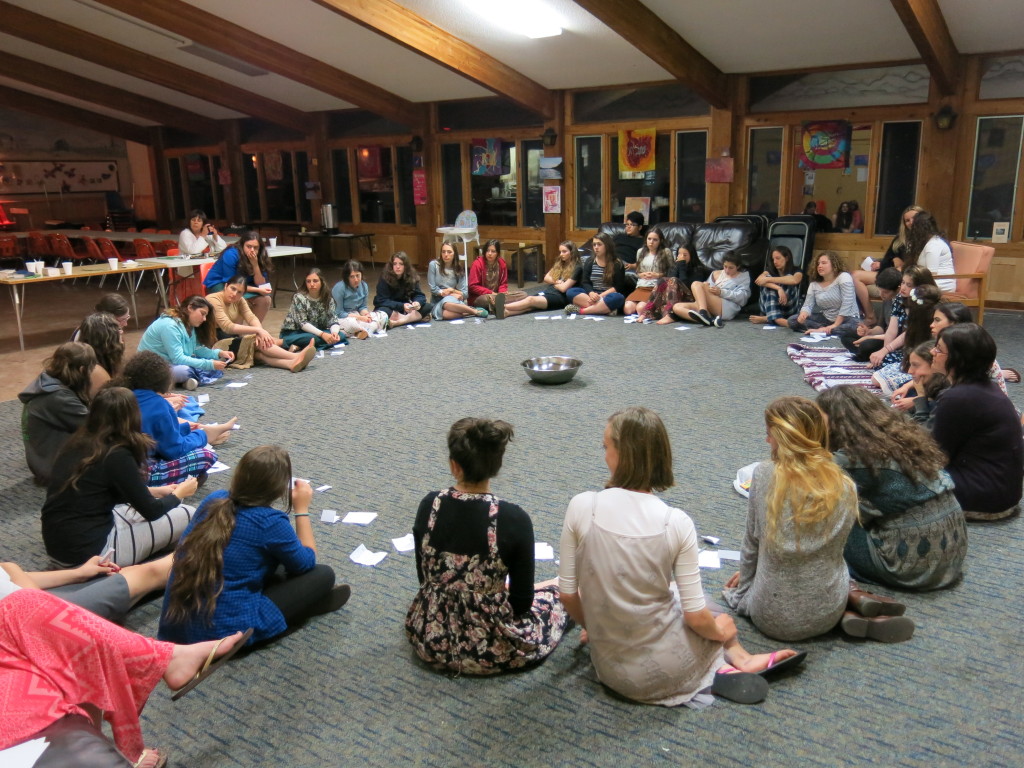 FFW: Drum circle, led by our very own Zeissa. We collaborated to transform the noise in the room to that of a rain forest. Exchanged beats. And finally, naturally, gravitated towards a song–beats and voices blending in unexpected harmony.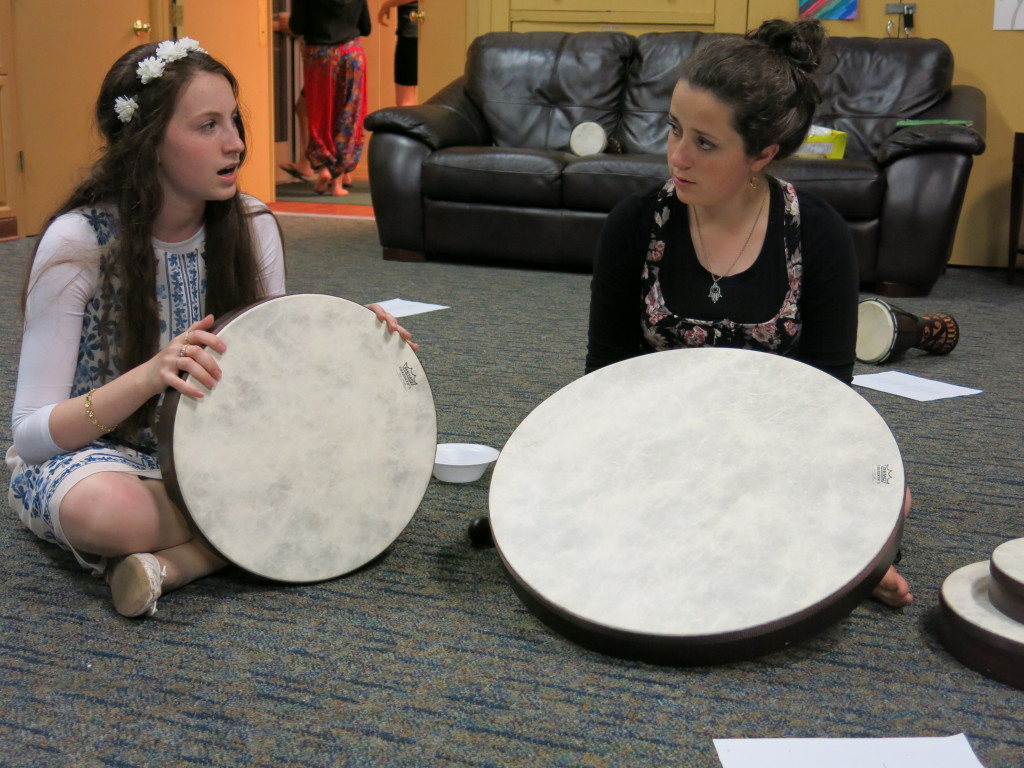 And since a video just wouldn't sound the same, wouldn't capture the energy or the scent of fresh, rocky road brownies—-a photo will have to do.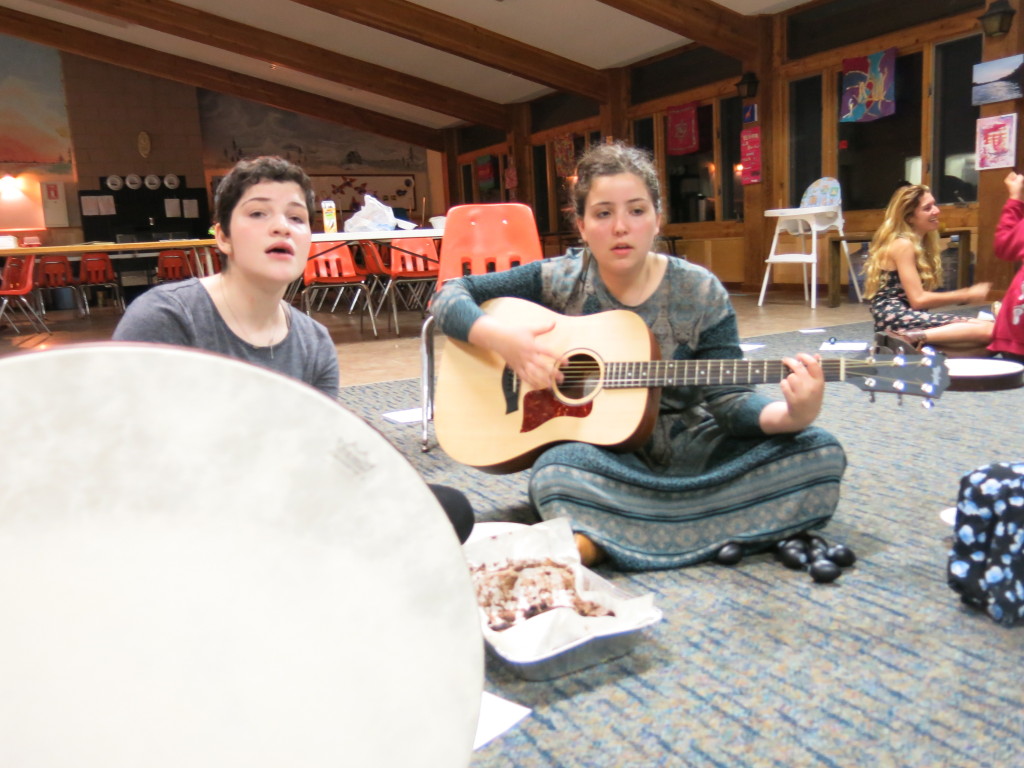 Sunday dawned jittery and excited, the first of a final, incredible week at Bais Chana.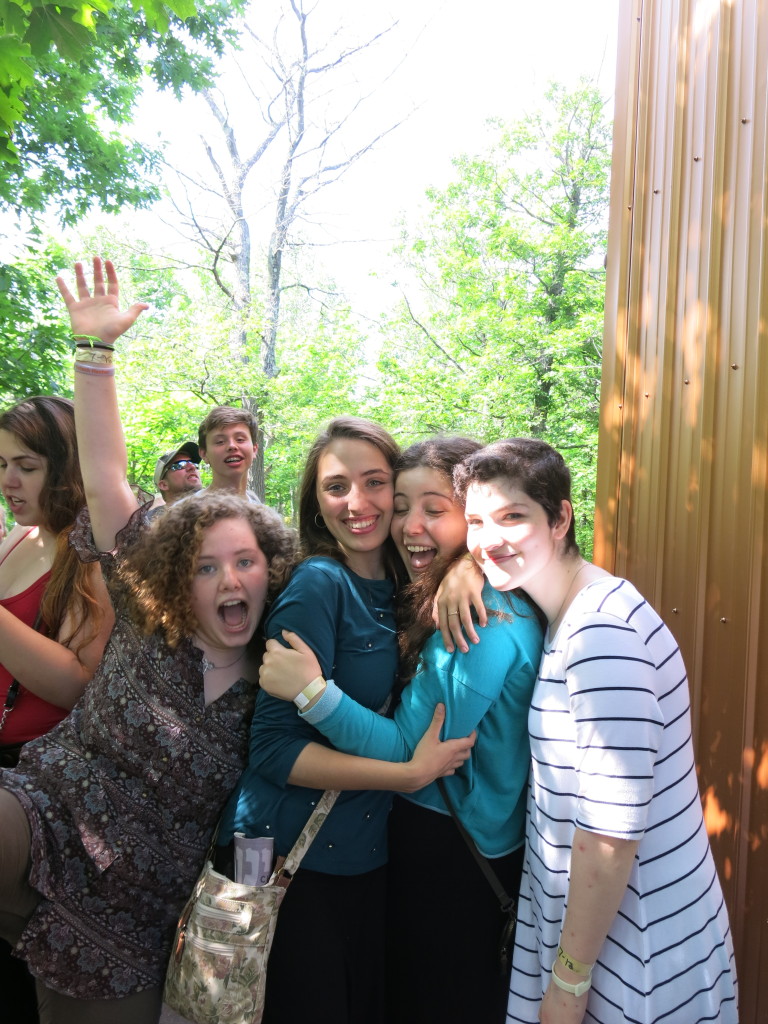 We packed up for our last Sunday trip in this camp and headed to a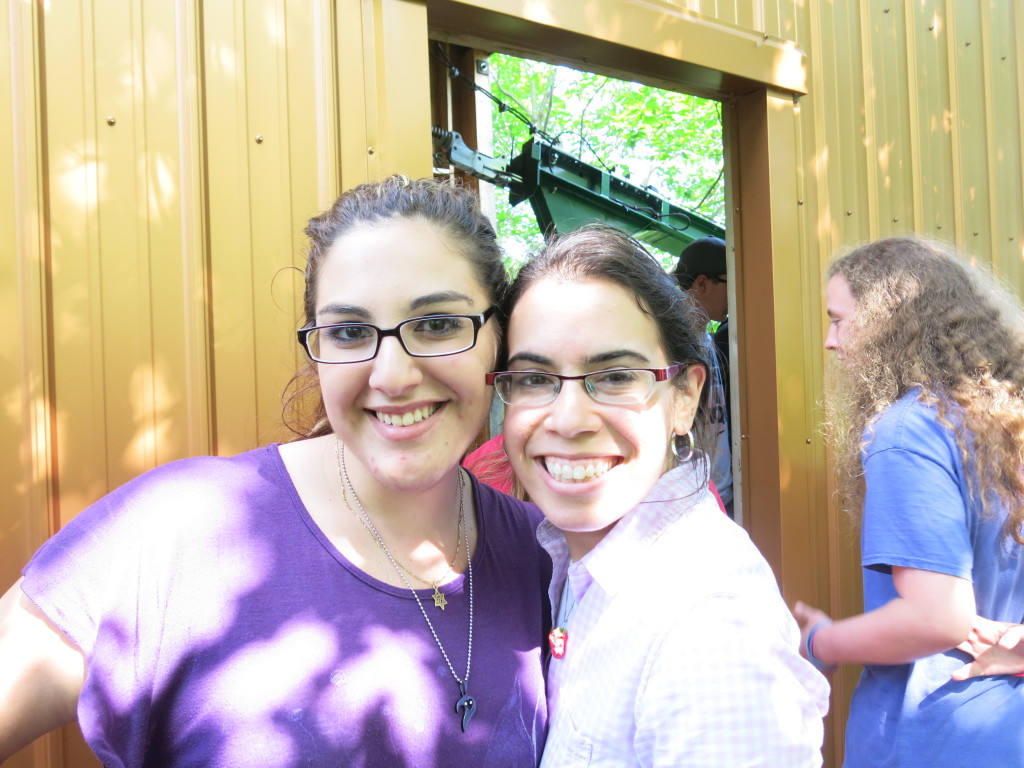 (yes, that was a cliffhanger. Come on, read on. See what we did today. Let the view take your breath away.)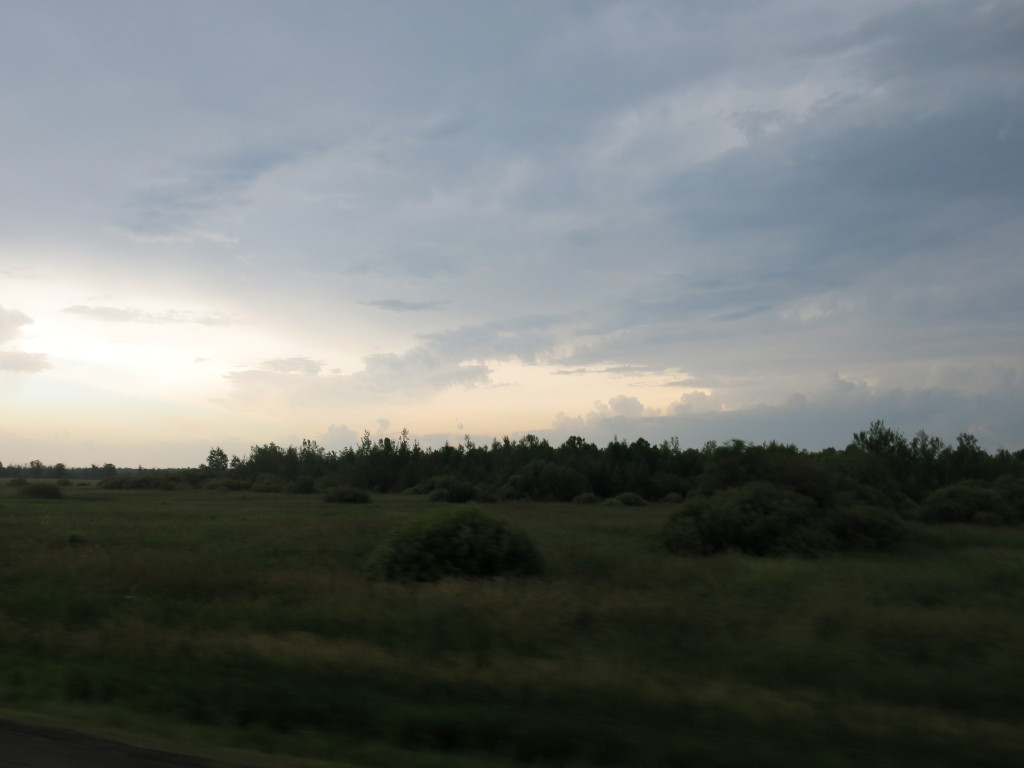 We buckled down for an awe-inspiring, foot-dangling zip line ride over a forest that overlooked a lake. G-d shows Himself in nature. In nature lies His everyday miracles.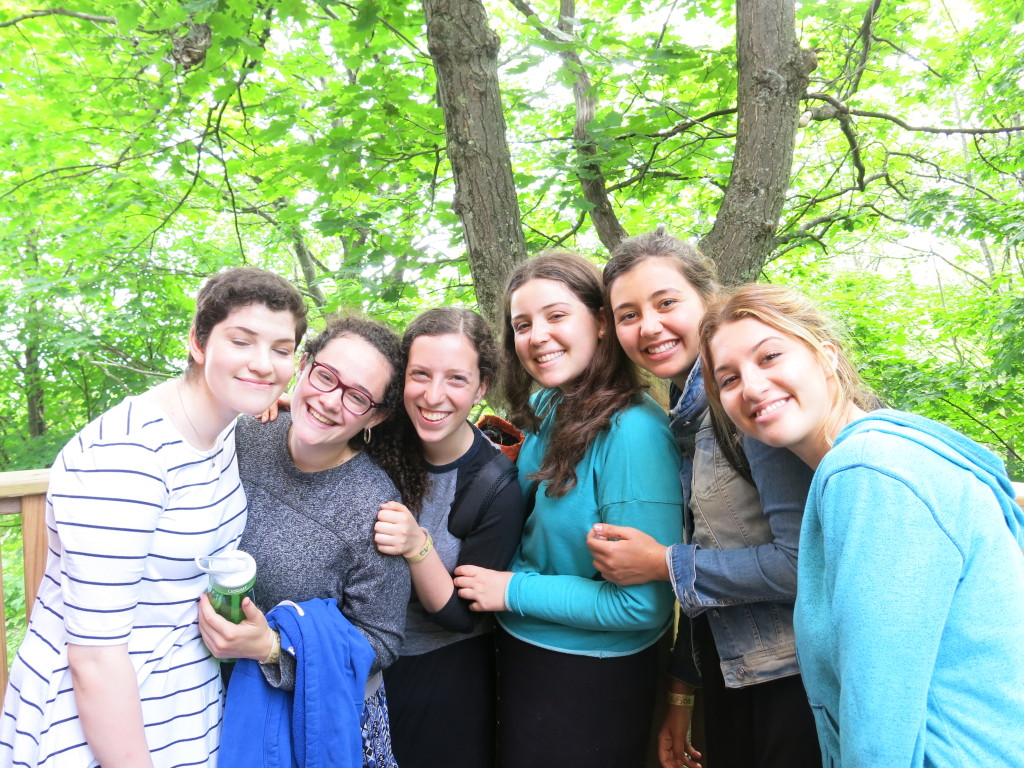 Chiseled into Minnesota's Spirit Mountain, lives an alpine track.
We fastened our seat belts, took control of the pedals and sped off into the angled trees.
A coaster through forest, friends. Two words colliding in the most ideal way.
We ended our afternoon with a scenic lift overlooking classic Minnesotan beauty: Blue skies, thick trees, and a clear lake nestled among them.
Happy faces.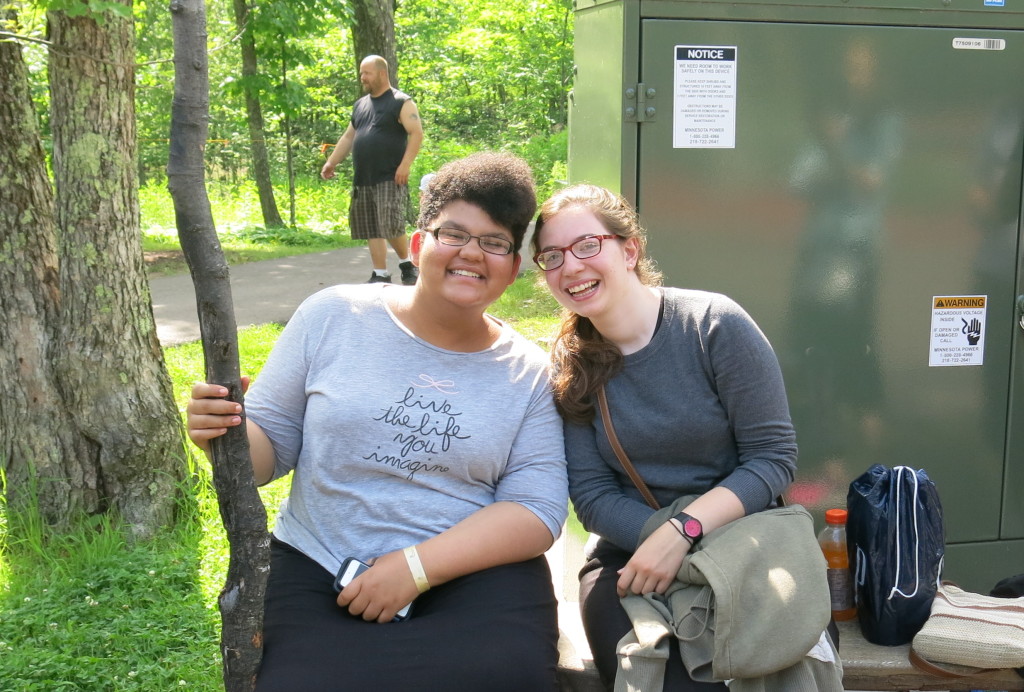 Once home, Master Chefs Hard At Work: A Sushi Party.