Full and Partial Scholarships for UnCamp, the Jewish Girls Camp



If you need a scholarship or financial assistance in order to attend our Jewish Summer Camp, scroll down to see the information below about the Foundation for Jewish Camp and Other Scholarship Opportunities. For personal assistance getting the help you need, please call 718.604.0088 or email teens@jewishuncamp.org
Make sure to check the appropriate box on your online application:
For the June 27-July 18, 2019, Jewish UnCamp in stunning northern Colorado, a Scholarship Form will be emailed to you after you submit your online application. Scholarship applications for Summer 2019 are due by May 24, 2019. 


For school year weekends in Morristown, contact our New York office at (718) 604-0088 or email teens@jewishuncamp.org for financial assistance.
Deferred Payment Plans
A Deferred Payment Plan allows you to make monthly payments for the program. Please contact our New York Office at (718) 604-0088 or email teens@jewishuncamp.org.
Foundation for Jewish Summer Camp/One Happy Camper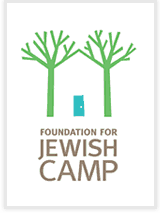 If you've never attended a Jewish overnight camp, or attended for less than 3 weeks, you may be eligible for a generous scholarship from the Foundation for Jewish Camp. Apply at onehappycamper.org. Click on One Happy Camper/First Time Camper Grants. Create an account, then search for Bais Chana Teen UnCamp.
Other Scholarship Opportunities
Many organizations such as local Jewish Federations, Synagogues, Board of Jewish Family Services and youth groups have summer camp funds. Their deadlines for scholarship applications tend to be early spring. Please contact them directly.